Hello and welcome to PtvSport's live coverage of this Asia Cup. Ptv Sports Live @ Pakistan vs Sri Lanka Live Today Match PAK vs SL Live Online In HD. Hello, everyone. We are in early. Well, it is Sri Lanka vs. Pakistan, after all. The weather in Pallekele is in question, so we've saved you all the Google searches, and here's a quick weather update: It is overcast in Pallekele, as it has been for much of the last three days. But it is not raining. There were brief spells of drizzle in the morning – one of them forced the ground to be covered at around 10.35 a.m. But from about 10.45 am, the covers have been off and it has been sunny. Grey clouds approaching, though.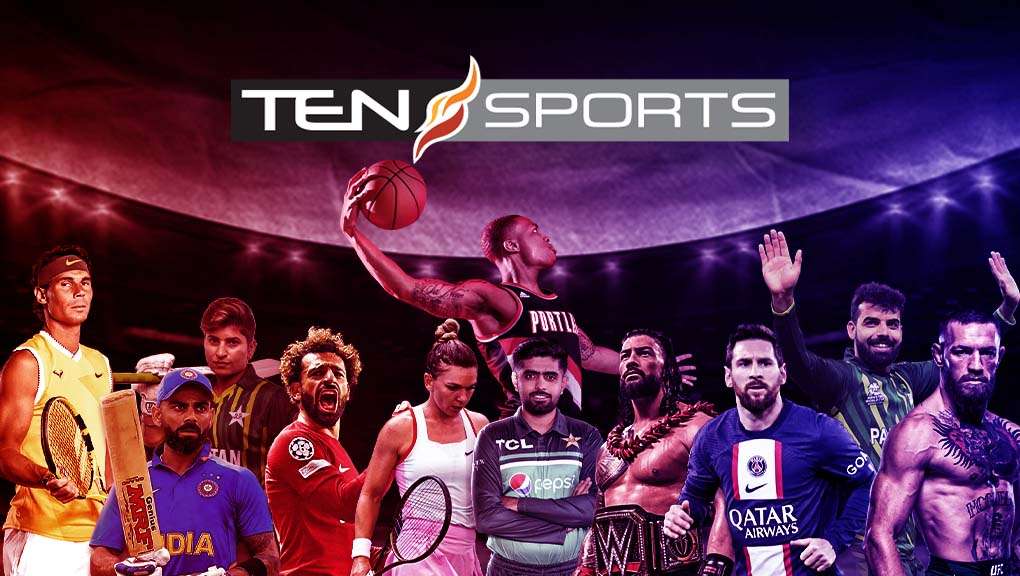 5.00pm Toss: Pakistan have won the toss and will bat first. Two changes for each side. So, Pakistan have had to make changes to the five changes. Imam-ul-Haq has a back spasm and back in comes Fakhar Zaman. Saud Shakeel has a fever, in comes Abdullah Shafiq. For Sri Lanka, Kusal Perera and Pramod Madushan are in.
Babar Azam: We'll bat first, put runs on the board and build pressure.
Dasun Shanaka: Wanted to bowl first. Rain is around, There will be more assistance to the spinners. We ae confident. We had our chance, but we did not capitalise. We have two changes.
Sri Lanka vs Pakistan – you can follow the ball-by-ball commentary in Tamil as well. In the USA, you can watch the match LIVE on ESPN+.
4.57pm Pitch report: Same pitch as Sri Lanka v Bangladesh game – where Sri Lanka's score of 250 was enough. Dominic Cork says, "I'd like to bowl first, try and restrict, chase under lights."
Waqas Iqbal: "Is bowling first the best option now folks? Shortened game" With rain on the radar, I'd think so.
Even better news now. We have a start time. Toss at 5.00pm, start at 5.15 m. The match will be 45 overs per side. Powerplay 9 overs, 27 overs, 9 overs. This is sensational work from the groundstaff, I must say. For the amount of rain that happened, to get a game up and running so quickly is nothing short of miraculous. All the covers are off, with a lot of work happening on the outfield.
Ehtisham: "Give this Asia cup trophy to the grounds men. Sensational work!"
Ahad: "I seriously hope these groundstaff are getting paid heft bonuses. So many games, and such intensive work in almost every one. Hats off to the most important people in this Asia Cup!!"
4.39pm Thanks, Madushka. Well, I come bearing good news. It has stopped raining and the covers are almost entirely off. The umpires walking out, three of them and they've stopped at the outfield itself and are talking to the curator now right next to the pitch and looks like they're talking a fair bit about the outfield.
AFF informs that the ground drying is going on. The rope's being run around the field
How will SL fare at the World Cup?
113.8K votes
Alright then, Ashish is gonna pop back into the hot seat while I go grab myself a tea and go look out at the clouds.
Abhik: "Can anyone tell me why we don't hear Niroshan Dickwella's name these days, in any SL team related news? As an Indian I don't have much idea regarding current domestic happenings in SL cricket, but Dickwella was an attacking top-order bat whose experience could have come handy in the coming WC. Am I missing something here?" — Just a string of poor performances, Abhik. Personally, think he would've been a good fit up the order in limited overs cricket as he always shows a lot of positive intent. But his performances didn't really give the selectors much choice.
If we have a shortened game – should Pakistan change their announced XI?
181.2K votes
Syed: "It is already 4:29PM, are we expecting some overs to reduce?" — Yeah safe to say, it's going to be shortened game from hereon.
Just to clarify, the covers are coming off though it's unclear if that is just outer covers for the moment.
Vinay: "Over 2000 international wickets between 2 people in Srilanka whose names don't end in A. Muralidharan and Vaas."
Shaz K: "Consider me Fidel at the moment, I promise there are atleast 3-4 covers taken off some part of the ground already…hopes coming back slowly just like the slow removal of the covers…"
4.22pm Here's Fidel again: "Drizzle still falling, but they are taking the covers off. It's a very light drizzle."
Hassan: "Here are 5 Srilankan cricketers with names not ending in A:Dilshan, Mathews, Chandimal, Mendis, Lakmal Add more if you can…" RIP to the comments once I post this.
Rifkan out here handing out a free dose of hope for everyone tuned in: "Living near R. Premadasa Stadium in Grandpass, I've experienced this type of weather countless times, and I have a feeling that if the rain completely stops now, we might not see more rain for a few hours. The skies might stay overcast, but the heavy rain seems to be taking a break."
"Still a light drizzle," chirps Fidel. "They're fiddling with the covers, but I think they're just rolling water off again. It looks dark."
So the cut-off time for a complete 20-20 game is 9.02pm, which means, 9.02pm is the latest we can start play. We'll start losing overs from 4.30pm.
Ahsan: "If we are not supposed to pronounce the 'A' at the end, why is it added in the first place? Like, if your name is pronounced Madushk, then why add A at the end?" — It's more of an 'uh' sound at the end, as opposed to an 'ahh'.
shaneeqa: "@Yawar, it's very common as Madushka said. But most of the Indians and Pakistanis add another 'A' when call us. e.g: Dasun Shanaakaa and Madushkaa Balaasuriyaa." — Ha! You've just brought up some joyous memories of how my grandma (she's Indian) used to say my name.
Saadat: "i m seeing so many comments yet all i wanna see in writing is that the covers are being taken off lol" — Would bring me no greater pleasure than to type those words, Saadat. But now is not that time, rain prevails.
Jawad: "I don't know whether my comment will be published or not. But I want to say one thing, that the Srilankan Ground Staff should be rewarded at the end of the tournament as they have put more than the best for saving the rain affected matches! "
Sanjay: "What is the weather forecast for later in the evening?" — We're fighting against the forecast, Sanjay. Rain all the way through according to the models.
Yawar: "Ten out of the fifteen players' names in the Sri Lankan squad end with 'A.' Quite interesting!" — You're pointing this out to Madushka Balasuriya, Yawar. It's not as uncommon as you would think.
3.55pm Fidel with a slightly promising update: "Brighter overhead now, but the drizzle is still falling. Groundstaff are rolling some of the water off the covers, as big puddles had collected (on top of the covers)."
Athul: "Geopolitics could have been circumvented easily if we kept the games in UAE. None of this rain stuff either. " — Think the issue that many of the sides had with the UAE was that it would be unbearably hot at this time of year. I mean, there was a reason why the Qatar World Cup was held in December.
Nirmala offering up a sliver of hope: " I am at near to Match venue. From my window I can see some clear clouds coming towards to Colombo. Hope the Best. As Sri Lankan I don"t want to go to Final freely. "
Awais: "@Madushka, you can defend all you want but it's a sad reality that some factors other than sports itself ruined this Asia Cup by creating a mess of scheduling. " — Not defending it at all, Awais. But in the case of India and Pakistan, the inconvenient truth is that geopolitics is inextricably linked. Safe to say, we'd all love a scenario where it wasn't – none more so than the players themselves, who all get along swimmingly with each other.
Azim: "@Madhushanka, I dont agree with you , after seeing weather forecast, ACC could have shifted super 4s matches at other venue in Srilanka." — Absolutely they could have, Azim. And as a fan, that's certainly something I would've been onboard with. Hambantota and Dambulla were both great options. But as we've reported on extensively, all the various stakeholders couldn't agree on moving the games.
Muzaffar : " @Madushka bad news in Lahore. Rain started in Lahore too.." — Ah, well there you go.
Nabeel: "Come on traveling should not be an excuse here! The number of times Pakistan has traveled in this tournament was already too much to ask. This should have been done in Lahore or Multan for sake of having a complete proper game!" — You'd imagine a conversation would have taken place, Nabeel. But alas it is what it is. Sadly no ideal scenario either way.
Sagar Uprety: "First observation – why are Pakistan and Sri Lanka playing in Colombo? Pakistan is the host of this Asia cup, and last time I checked, Sri Lankan government hadn't denied their players travelling to Pakistan." — One word, Sagar – logistics. Imagine having to play a full 100 overs in Lahore/Multan and then fly in the next day, only to face India in a final probably less than 24 hours later? Pretty rough deal.
Latif : "Someone should be ashamed for insisting to play Asia Cup in Sri Lanka in this weather." — In defence of the organisers Latif, this is quite a late onset monsoon period by Sri Lankan standards. Pretty hard to predict and plan for, especially considering all the chaos of hosting across two different countries.
RTejra: "@Faraz I agree but on the other hand if toss delays, team will get a chance to change their mind on winning the toss considering the wet outfield."
Zaim: "Seeing the rain in colombo what is the cut off time for the game? with 20 overs each side" — Think we're still someway off that, Zaim. But realistically you'd imagine play would have to start by around 7-8pm for there to be time for a 20-over match.
3.20pm Thanks Ashish. Looks like this is gonna be a lengthy wait folks, as Ashish has just provided the following parting update: "Absolutely howling down as things stand". Yeah, not promising.
Anver Azeez: "If a shortened game… Kushal Perera should play today for his explosive batting on top !! SL badly need a kick start on top to get a good score." With that, here's Madushka Balasuriya to keep you updated on the rain game.
3.08pm Very dark now, and the floodlights are switched on. The entire ground now being covered. It is properly pelting down in Colombo right now, with a strong wind blowing. Huge puddles on the covers. No sign of the skies clearing either. Very grey all around, informs Andrew Fidel Fernando.
Faraz: "This is so frustrating! If its drizzling, why cant they just have the toss! Now they would again come out after rain break wait for toss , spend half an hr in btween to get started."
2.58pm Scratch the previous update. Sudarshanan has just informed Captains were ready in the middle for toss. But groundstaff hustling to be ready with covers. Drizzle slowly increasing intensity. Very dark and overcast, with more clouds approaching. Run-ups covered, and more covers being brought on. Everyone's walking off now, proper drizzle. Sigh!
The two captains are out. Almost all the covers are off. Not long before the toss.
2.45pm Sudarshanan informs that it is currently overcast, with very little drizzle. Covers are slowly coming off, with Pakistan players warming up just outside their dugout. There was a small presentation as well, with Haris Rauf handing Zaman Khan his ODI cap.
If it does not rain anymore, toss will take place between 2.45pm and 3.00pm, according to the broadcasters. First ball at 3.15pm.
Imam-ul-Haq: We haven't lost any match since three months, but there is some time in cricket you have to take it. We have to get rid of it from our blood. We have some quality players, management. There is a time you have to step in and we are looking forward to it. We knew the conditions will be like this. There are no batting paradise. As an international batsman you have adopt to the conditions and adjust. This is the ground where you have to craft your innings, look for the bad balls. Running between the wickets is going to be a key. We have a very good team, but have to execute our plans.
2.40pm In all fairness, Sri Lanka should have booked a place in the final on Tuesday, but chasing India's target of 214, they fell short by 41 runs despite Dunith Wellalage's heroics. Pakistan, on the other hand, are coming off a rather comprehensive loss at the hands of India, a record 228 runs. Moreover, they have also two of their three premier fast bowlers. While Naseem Shah has been ruled out of the tournament, Haris Rauf is struggling with "some discomfort in his right flank" and is ruled out of this game. Here's Danyal Rasool with the preview.
Pakistan have had to make five changes to their playing XI, with Fakhar missing out after a run of bad form. Mohammad Haris takes his place. Salman Ali Agha also misses out after suffering a cut below his right eye, with Saud Shakeel taking his place. The two forced fast-bowling changes see Mohammad Wasim start and Zaman Khan get an ODI debut, while Mohammad Nawaz comes in for Faheem Ashraf in the allrounder department.
Here's Pakistan's playing XI for the game which they had announced on the eve of the game.
Pakistan: 1 Mohammad Haris, 2 Imam-ul-Haq, 3 Babar Azam (capt), 4 Mohammad Rizwan (wk), 5 Saud Shakeel, 6 Iftikhar Ahmed, 7 Shadab Khan, 8 Mohammad Nawaz, 9 Mohammad Wasim, 10 Shaheen Shah Afridi, 11 Zaman Khan.
2.30pm So, what's the equation like? Whoever wins this game, will meet India in final. And if the match is abandoned? Sri Lanka go through. And as I type this, a few covers are being peeled off. The broadcasters have informed that it is not raining at the moment.
2.20pm:The ground is completely covered as things stand, and the toss has been delayed. It is not raining at the moment, just a slight mizzle if any.
Aamir: "Thanks for posting about the current weather. Can you tell us what's the forecast for the day? Should we keep hopes to get a (shortened) game? " Not promising to be honest, but I think we could get a shortened game in. Looking at live pictures, the ground is fully covered as I type. Waqar Younis and Dominic Cork have their umbrellas up. Not heavy rain at the moment, but a steady drizzle and that is enough.
Taz: "And is there a reserve day?" Nope
2.05pm Let's start with most important question, one that gets asked before every Asia Cup match – how's the weather? The answer will not make Pakistan fans very happy. The pitch covers came on and it seems like there is a bit of drizzle in the air. The rain briefly relented but now we are back to the full ground being covered and it's much darker than when the covers were first on.
It's that time of the Asia Cup again. Trying to find out if there can be an India-Pakistan final. Something that never happens. Why you ask? Because Sri Lanka have been that good. Only twice in the 39-year history of the ODI version of this tournament have Sri Lanka failed to make it to the trophy match. Can they do it again? Or will India and Pakistan get that third game that has been advertised so vociferously even before the tournament got underway?
Hello and welcome to the ball-by-ball commentary of the penultimate match of the Super Four stage, one which decides the team that will India in the final. I am Ashish Pant and I will soon be joined by Madushka Balasuriya as we bring to you all the updates from this battle of the co-hosts.
2.00pm Asia Cup. Super Four. Match No. 11 – Who gets to the final?
That's all from us. Thank you for joining us for this big fixture that ended up being a one-sided affair. India with the two points, and they come back again tomorrow to face Sri Lanka. Pakistan have now slid to third on the points table. See you tomorrow again for more Asia Cup action. Thank you all.
Virat Kohli is the POTM for his 77th international century. He says, "I always prepare my game in a way I can help the team. Today was a classic example of you don't get off to a good start… KL started better, I was trying to bring him on strike and playing second fiddle. And yes, then after that I stepped up where I could. I take a lot of pride in fitness. Pushing for doubles are easy runs, compared to a big shot.
It has paid off before, hope to continue in the same way. (Partnership… was classical.) Both KL and myself are both conventional players. And when you have him batting the way he was and me playing, its tough to break these partnerships because we don't play fancy shots. We didn't think about the partnership too much, the idea was to 'keep batting.' It is one of the memorable partnerships we've had and for Indian cricket as well.
He hit form for us straightaway, good for us. (Another game in a few hours) Its the first time I have done anything like this in 15 years of cricket. Luckily we are Test players, so we know how to come back the next day and play. Recovery is crucial. It was humid out there today. I am 35 in November, so I need to take care of my recovery. A big shoutout to the groundstaff from my side."
We'll have the presentation very soon. Hang around.
Rohit Sharma, winning captain: "We wanted to walk out to the park and have some game time. Many of the guys didn't have game time. This wouldn't have been possible if for the groundsman. I know how tough it is to do it yesterday and then again today. Big thanks to the groundstaff. It's not easy. We've seen them. There are so many people around the ground who wanted to make sure the game happened.
(Big batting numbers today) It was a fantastic batting performance, right from yesterday. When we started, we knew the wicket was good. With interruptions you have to adjust, but with two experienced batters in the middle, we knew they'd get their eye in and then terrific effort from both. (Bowling – Kuldeep, Bumrah…) Bumrah looked good.
We all saw that. wung the ball both ways. Really worked hard for the past 8-15 months. I know how hard it is who goes through that kind of injury. Bumrah is only 27. For him to come back… the way he bowled, he's shown what Bumrah is all about. Good to see him in that rhythm. (Boxes ticked?) Looking at how we batted, there were lot of positives. And then Virat and KL obviously. We know it was a typical Kohli innings, brilliantly paced. Very happy for KL… last minute change. Not easy coming from injury. Five minutes before the toss we had to tell him to play… not easy to come out in those circumstances."
11.05pm But India's victory, of course, was set up by the batters. The base was set up after half-centuries from Rohit and Gill, and then, the centuries from KL Rahul and Virat Kohli was the icing on the cake. Their domination of the Pakistan bowlers (who did miss Haris' services) has, in some way, given some relief to fans of Indian cricket.
11pm This is now India's highest margin of win for India against Pakistan (by runs). To sum up Pakistan's innings, three of the nine batters went past 20 but nobody could get that big score which they needed to chase a total of this size. India would be very pleased that Hardik, Shardul and Kuldeep impressed in their respective spells.
Losing captain Babar Azam: (Where did you lose the game?) Weather not in our hands – but both bowling and batting. (How Rohit and Shubman attacked Pakistan's main bowlers) They had a plan for our bowlers. And then KL and Virat followed up and finished very well. (Pakistan fans, disappointed, maybe in the run chase. Never in the hunt.) Jasprit and Siraj bowled very well in first ten overs swinging both ways. Yes we lost back to back wickets, couldn't build partnerships."
10.55pm GAME OVER. Haris Rauf won't bat, neither will Naseem Shah, so India complete a mammoth 228-run win. We had the toss at 2.30pm local yesterday and finished at 10.55pm today.
Kuldeep: "Better rhythm from last one year. Enjoying it, with the consistency. (Wicket-taking deliveries) Its good to pick five wickets. Whenever I got four wickets, I never thought about picking the fifth one. Because at the moment all I am thinking about is bowling a good length. Whenever you get a five-for, it is really amazing. (Plan) I have plan ready against top sides. You have to be prepared.
I've played against them in 2019, I know most of the guys, how they play spin. Just focusing on my variation. I'm just working on my length and focused on bowling wicket to wicket. Whenever I am playing against a good spin side, they try to sweep and reverse sweep, that's when you're in with a chance to take wickets."
Edged first ball?! Or are they appealing for LBW? The umpire says not out. KL Rahul is excited for a caught behind but Rohit tells him the deflection has come off the pad. And therefore the question is – is he lbw? India review. This was a peach of a ball, length just outside off that holds its line instead of coming in. Rizwan fends down the wrong line, falling over while flicking, and the ball does graze his pad (confirmed by replay) en route to KL. Unfortunately for India, that's another review lost because the ball has hit his pad outside the line of the stumps.
anup: "Those overs from Hardik Pandya in WC are going to be very very crucial, he moves the ball both ways and chances of nicking is high. For Babar it was terrific delivery, no one would have played it"
Usman Bashir: "what is the cut off time for this game?" — We have till midnight local to get a result. With 11 overs done, it means the game can possibly restart as late as 11.15pm ish (plus-minus a few minutes) to bowl the remaining nine overs.
achyut: "best alternate venue for upcoming episodes of Asia Cup would be Nepal. It is small by geography but variation by weather. You may find pouring rain in one region and shining day in another. So, ACC, promote Nepal to make perfect venue for future games. Its beautiful place with local crazy cricket fans!" — And I hear the atmosphere in Kirtipur and Pokhara is electric.
8.10pm Sorry to say, the intensity of the rain has gone up a few notches. Still, plenty of time to get a result out of this fixture.
8.08pm Kushal Mehta: "Rohit needs to bring on spinners and make this a match by getting 20 overs done! " — sorry Kushal, you're too late. Because play has been interrupted by rain. It is not heavy rain, but enough for the covers to be brought out. BTW, did you know why Sri Lanka grounds don't use super soppers? My colleague S Sudarshanan explains it beautifully in this feature video from Colombo
Tahir: "For Pakistan, a shortened match doesn't suit. Either a full match or a complete washout."
Shyam: "Prev comment by "Wasim Tendulkar"! One of the annoying kids who wanted to bat and bowl first in gully cricket! "
Wasim Tendulkar: "what is the lengthiest ODI game in history? Considering all reserve day plays. This is surely in context for it." — The India v Sri Lanka ODI at the 1979 World Cup started on day 1 and famously finished on day 3.
8.25pm Update about potential targets with overs lost: Pakistan's target will be 200 if it gets reduced to 20 overs. 237 for a 25-over game and 267 for 30 overs. The game can start as late as 11.15pm (ish).
9.10pm Play will start at 9.20pm and it is still a 50-over chase. The Indians are warming up. Final touches being put to the field.
9.04pm Covers coming off. Dravid is talking to umpire Gaffaney now.
Saad Riaz: "Is it still raining heavily? Please keep updating periodically." — Very light drizzle. Almost impossible to spot it on TV, but there is light drizzle.
8.56pm Drizzle has become heavier. Covers coming on again.
8.52pm More covers being removed.
8.35pm Rain has stopped, covers being peeled off. The umpires are ready to walk out and do their inspections.
Bhargav Sura: "UAE should be the default venue for all Asia Cup in the future. "
Kamesh: "Speaking of Wasim and Tendulkar rolled into one, has anybody opened the batting and bowling in the same match in an ODI? " — A lot of people, Kyle Mayers all the time these days. Full list here.
Hello, again, everyone. Pakistan face a big chase. Fakhar Zaman and Imam-ul-Haq will open for them. Bumrah is set to bowl for India for the first time in their lead-up to the WC. Over the wicket
So that's that then! Sri Lanka begin their Super Fours campaign with a confident win. They also extend not just their run of consecutive wins, but also the number of consecutive matches in which they have bowled their opponents out to ten. For context, no other team has done that more than ten games in a row! Bangladesh, meanwhile, have lost two in two and are all but out of the tournament, although a spot in the final is not a mathematical impossibility yet. Tomorrow we have India and Pakistan facing off in the third game of the Super Fours. Join us for all the action then. For today, from Chandan, Ranjith, Madushka and everyone else at ESPNcricinfo, this is Abhimanyu signing off.
Vichu : "So Harleen Deol's catch was not a catch? " Alright, let me clarify. The last touch before your first contact with the ball after it's hit by the batter has to be inside the boundary rope. You can hold the ball, throw it in the air, go outside the boundary rope and go back in and catch it or jump and catch it in the air again and land inside the rope.
Hiru Rash: "How come everyone not mentioning nothing about Dunith wellalage???10 overs 26-1 !!! That spell really held Ban without momentum!!!!" Fair enough, he did bowl a very economical spell and got a key wicket.
11.18pm Time for the presentation ceremony
The player of the match award goes to Sadeera Samarawickrama: "When I went to bat, it was not easy to bat on so my plan was just to give the momentum to the team, play my natural game and back myself. My plan was to play as late as possible. I was waiting for the ball to come to me and I did not go forward. I was in rhythm and continued my basic things. I was trying to bat deep and my plan was to get the 250 for the team because I knew the wicket was going to help the spinners. Told my partners also that they need to take risks at the end to get past 250 because then the bowlers can defend that total."
Sri Lanka captain, birthday boy and breaker of partnerships, Dasun Shanaka: "The Bangladesh bowlers bowled really well, specially Hasan Mahmud so I thought if I hit the same areas it would work well so I stuck to my basics. When there's no frontline bowlers so someone needs to chip in and today was my day. Maheesh wasn't able to bowl up front but at the end, Maheesh bowled in the end and in the end the result matters. Our players, specially Kusal Mendis and Sadeera Samarawickrama played really well, read the wicket very well."
Shripad : ""Hridoy showed a lot of heart there."I see what you have done there, @Abhimanyu!" To be honest, i didn't realise that myself!
Amey: "47.3 is SIX because the rule says, the last contact of the player must be with the inside of ground before he touches the ball for the first time. Since his legs touched the rope while jumping, he was considered to be out of ground."
Desh: "Someone explain please why that is a six? In close game this would have been the turning point." So after he took off for his jump, the back of his feet brushed the boundary rope. The law is that the last contact of a fielder before he grabs the ball should be inside the wicket. But his last contact was the boundary rope, and hence it was given six.
Gihan : "You missed to mention Shanaka as one of the stars of today's game." Yes, my bad! How could I forget? He had an average day with the bat, but he was the one to break Bangladesh's opening partnership after Mehidy and Naim raced to 55 off 11 overs. Those two wickets led to two more quick wickets. And then, with Hridoy building a 72-run stand with Mushfiqur, Shanaka came back to break that stand as well. So yes, absolutely got some crucial wickets whenever Bangladesh were threatening to take control of the chase. And that too on his birthday!
Fahad : "@Abhmaniu, the 3rd umpire wad spot on there, it was given a 6 because the fielder touched the boundary before jumping in the air to take the catch, remember the fielder's last contact with the ground should be inside the boundary!" Yes, absolutely. The last contact before you catch the ball has to be with the ground and his feet brushed the rope as he was jumping.
Stay with us for the presentation ceremony.
Bangladesh skipper Shakib Al Hasan: "Well, I thought it was a good toss to win at the start. We didn't bowl particularly well. There was help for the bowler but we didn't get the wickets but credit goes to Sri Lanka. We came back really strong but then Sadeera played very well. We needed 80-100 run partnership to chase this. Our top four didn't get enough runs and we didn't bowl well at the start. [On Hridoy] He batted really well. He played LPL here so he brought that confidence. He played really well. If he could have batted a little longer, but then there are always a lot of ifs and buts. But Sri Lanka played better which is why they won. Seamers were a little on the expensive side but they also picked up all the wickets so you cannot complain."
Theekshana: "I just went to my basics because I knew I'd bowl the second over. I came back for a three-over spell. At the end I knew if I could get a couple of wickets… [On his injury] Yeah it was difficult to grip [for the carrom ball] but when you are playing for country, it doesn't matter. Someone as to put their hand up. I wanted to bowl wicket to wicket because it wasn't an easy wicket and the field setups were important."
11.05pm So there we have it! Sri Lanka continue their impressive showing in the Asia Cup, beating Bangladesh for the second time in the competition. Sadeera Samarawickrama, Kusal Mendis, Matheesha Pathirana and Maheesh Theekshana were the stars of the show. Towhid Hridoy showed a lot of heart as he tried to rebuild Bangladesh and take them to an unlikely victory, but he ran into Theekshana in the middle of a devastating final spell where he picked three wickets!
Stay tuned, we'll have the post-match presentation in a bit
Saksham: "Like common sense prevailed with the shortened innings break, hopefully they maintain consistency by giving Dunith the POTM award even though he ended up on the losing side."
Prashantha: "Dunith Wellalage a Star is born!!"
Dasun Shanaka: "We didn't expect this kind of a wicket, but after the first 10 overs we came into the match brilliantly with the spinners. The luxury of the two genuine batters bowling is great, they've done well in the nets but it was great how they performed. [Wellalage?] After the last game with Bangladesh I sensed he would do something special."
But despite the result, this was a day that belonged to Dunith Wellalage. With the ball he grabbed a five-for, and with the bat he nearly stole the win for his side. He also took an excellent catch to complete a tremendous all-round performance.
10.56pm So India too good for Sri Lanka in the end, in what turned out to be quite the low-scoring thriller. The margin of victory doesn't tell the whole story, not by a long shot, as Sri Lanka had India genuinely worried when Wellalage and Dhananjaya were going strong in their 63-run 7th wicket stand. But once the latter fell, the tail just couldn't hang on, on what was a difficult surface at the Premadasa and Kuldeep came in to clean house.
This is the points table as things stand. Sri Lanka still has a superior net run rate than Pakistan, what that means is that only a win will do for Pakistan on Thursday. A washout means Sri Lanka will make the final.
Stay tuned, we'll have the post-match presentation in a bit
Saksham: "Like common sense prevailed with the shortened innings break, hopefully they maintain consistency by giving Dunith the POTM award even though he ended up on the losing side."
Prashantha: "Dunith Wellalage a Star is born!!"
Dasun Shanaka: "We didn't expect this kind of a wicket, but after the first 10 overs we came into the match brilliantly with the spinners. The luxury of the two genuine batters bowling is great, they've done well in the nets but it was great how they performed. [Wellalage?] After the last game with Bangladesh I sensed he would do something special."
But despite the result, this was a day that belonged to Dunith Wellalage. With the ball he grabbed a five-for, and with the bat he nearly stole the win for his side. He also took an excellent catch to complete a tremendous all-round performance.